A Smarter Way To Fly
Safe. Fast. Effective. Luxurious. Experience the benefits of
modern air travel and skip the hassles of commercial airlines.

Leave When You Want
No need to worry about that hustle to the gate. Decide your own departure time that works for you. Running late? No problem! Forget the rush and stress of missing a flight, we leave when you're ready.

Enjoy Private Terminals
Our aircraft can operate out of more airports than those served by airlines. This allows us to get you even closer to your destination. Our terminals or "FBO's" are soley for private aviation.

Skip the Layovers
We don't have set scheduled routes. This allows us to get you directly to your destination. No more waiting in crowded terminals.

Bring your Luggage

When you're flying private, you can have your driver take you directly to the aircraft. When you arrive, your bags will be loaded into the aircraft baggage compartments.

Land Closer to Your Final Destination

When you fly private, you choose the departure and arrival destination. And once you depart, your private aircraft can land at whichever airport is closest to your destination. This way, you can spend more time at your final destination and less time getting there.

Arrive Minutes Before Departure
We'll wait for you! Don't worry if you're hung up at the office, traffic or waiting on the kids. On a private flight, you can hold confidential meetings in flight, work without interruptions, or spend time with your friends and family.
Need a Quote?
To contact us for a free quote
Click Here
Or call (541) 690-8294.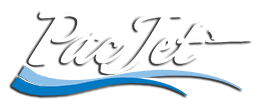 PacJet can get you there, fast.
Grants Pass to Boseman, MT
Flight Time: 2:30
Grants Pass to San Francisco
Flight Time: 1:45
Grants Pass to Portland, OR
Flight Time: 1:00
Grants Pass to Las Vegas, NV
Flight Time: 2:40
Grants Pass to Boise, ID
Flight Time: 1:35
Grants Pass to Los Angeles, CA
Flight Time: 2:55
Grants Pass to Salt Lake City, UT
Flight Time: 2:32
Grants Pass to Sacramento, CA
Flight Time: 1:32
Grants Pass to Seattle, WA
Flight Time: 1:30
Contact Us
2244 Carton Way
Grants Pass, OR 97526
(541) 690-8294 (Available 24/7)
(855) 772-2538
[email protected]